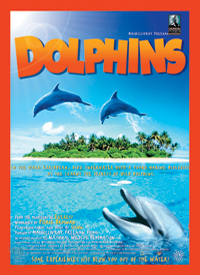 By Academy Award®-nominated producers MacGillivray Freeman Films
Narrated by Pierce Brosnan
Music by Steve Wood & Sting
Imagine floating in the crystalline, turquoise waters of the Bahamas. Swimming alongside you are some of the most graceful and extraordinary creatures on earth—wild dolphins. From the dazzling coral reefs of the Bahamas to the wind-swept seas of Patagonia, go under the water's surface for a romp with inquisitive Atlantic spotted dolphins, acrobatic dusky dolphins and the familiar bottlenose dolphin.
Follow marine biologist, Dr. Kathleen Dudzinski, Dr. Bernd Würsig and Dr. Alejandro Acevedo-Gutierrez, as they research the communication of wild dolphins with innovative scientific methods. From rarely seen fish-herding behavior to a close-up look at complex communication activities, Dolphins offers a fascinating new perspective on the lives of dolphins and their remarkable intelligence.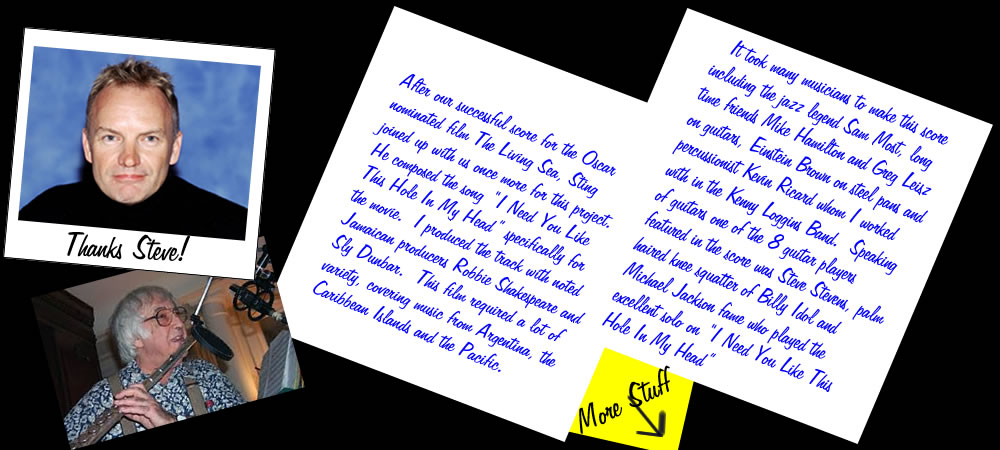 REVIEWS
"…an enchanting, huge-screen family movie."
—New York Daily News
"…it's as playful and personable as it is big and beautiful."
—Detroit Free Press
"…a gloriously colorful and captivating sojourn among some of the world's most intriguing creatures."
—Cincinnati Enquirer
"Mesmerizing to look at…entertains and informs the whole family…"
—Dallas Morning News
AWARDS

The highest grossing documentary film of 2000.
Nominated for a 2000 Academy Award® for Best Documentary Short
Nominated for a 2000 IDA Award for Best Documentary Short—International Documentary Association
Lifelong Learning Award 2000—Giant Screen Theater Association
MAC Award for Best Distributor of the Year 2000—Giant Screen Theater Association Achievement Awards
Gold Camera Award—U.S. International Film and Video Festival
Silver WorldMedal—The New York Festivals
Grand Prix du Public—La Géode Film Festival, Paris
Special Gold Jury Award—34th Worldfest Houston