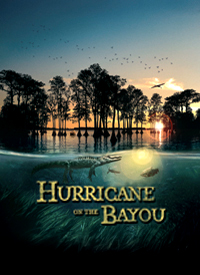 By MacGillivray Freeman Films
Narrated by Meryl Streep
Featuring the music of Steve Wood Allen Toussaint, Dr. John, Tab Benoit, Amanda Shaw and Chubby Carrier
Journey deep into the soul-stirring heart of Louisiana – before, during and after the unprecedented devastation of Hurricane Katrina. Unfolding against the poignant backdrop of the most costly natural disaster in America's history, we follow a group of four New Orleans musicians: legendary singer, songwriter, pianist, producer Allen Toussaint; Cajun blues guitarist and wetlands activist Tab Benoit; fiddling prodigy Amanda Shaw; and zydeco accordion master Chubby Carrier. Through their eyes, we witness the tragedy the city faced during Katrina.
Explore the electrifying culture of New Orleans: speed through the beautiful, alligator-filled bayous on airboats; recount the heart-wrenching, personal stories of Katrina; and most of all, witness the rapidly disappearing wetlands that are New Orleans' first line of defense against deadly storms.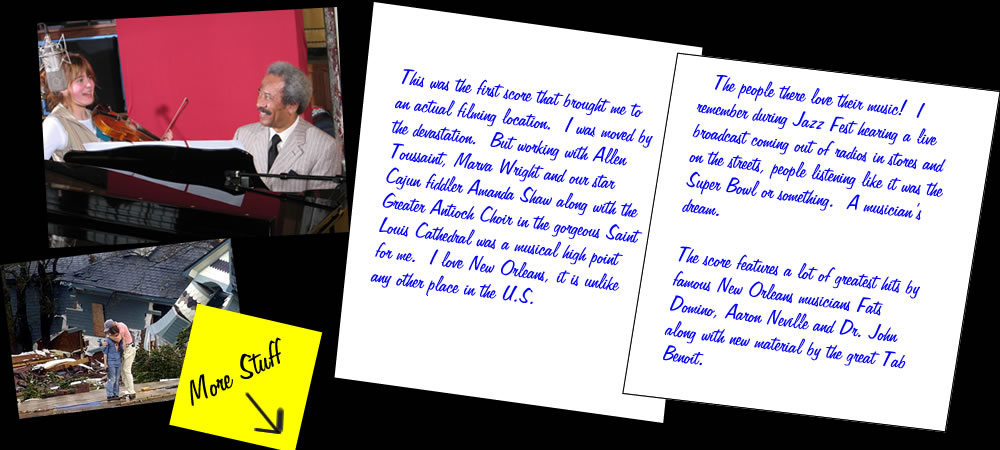 REVIEWS
"…the now-familiar imagery of the devastation in New Orleans and other areas takes on a new resonance as the sheer size of the affected areas is felt more fully."
—Los Angeles Times
"The moving film mourns what New Orleans has lost and celebrates what it could be again..."
—New Orleans Times Picayune
"…majestic...grand…the film manages to make an emotional impact that few documentaries ever achieve."
—Houma Daily Courier
"…stunning aerial photography…makes its points in a compelling, and moving, manner.
—Film Journal
AWARDS
Best Film / Best Film For Learning / Best Sound—Giant Screen Cinema Association Achievement Award, 2007
Aurora Award "Platinum Best of Show"—2007 The Aurora Awards
Youth Prize—2007 La Géode Film Festival, Paris
Accolade Award for Excellence—2007 Accolade Competition