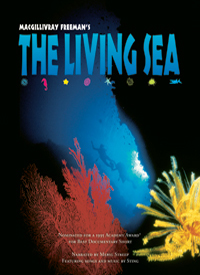 Produced by MacGillivray Freeman Films
Narrated by Meryl Streep
Featuring songs and music by Steve Wood & Sting
Celebrate the beauty and power of the ocean and explore our relationship with this complex and fragile environment. Shot in locations around the world and featuring spectacular footage from the islands of Palau, audiences swim among thousands of golden jellyfish and witness the bizarre spawning behavior of giant clams. Come face-to-face with humpback whales, life-size on the giant screen. Surf thundering waves in Hawaii and ride in a Coast Guard Rescue boat with cadets training to save lives at Cape Disappointment, home to some of the roughest surf in the world. And follow a Remotely Operated Vehicle (ROV) 3,000 feet down through the ocean depths to view strange creatures (one as long as a football field!) which live where sunlight never penetrates.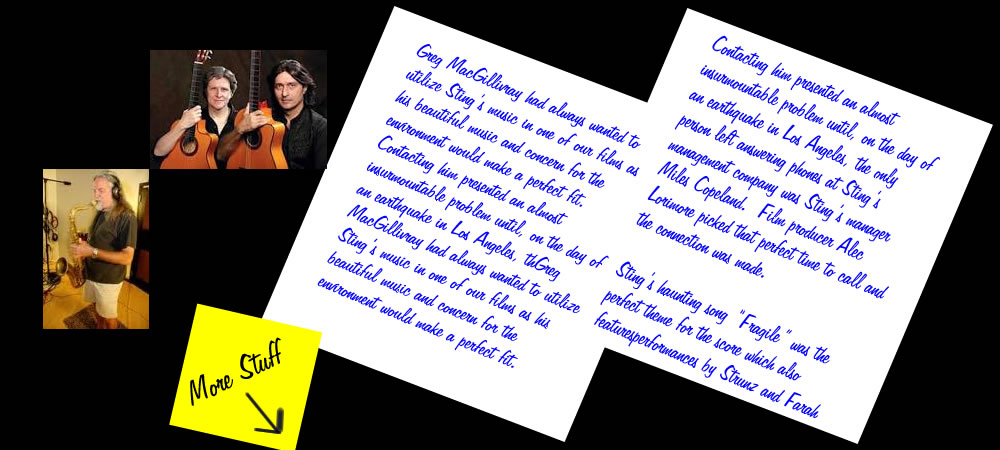 REVIEWS
"...a glowing gem..."
—Los Angeles Times
"...a truly ravishing experience...it's a potent plea for preserving the environment… an often overpowering visual experience."
—Chicago Sun Times
"...a mesmerizing dip into the lower depths of marine life. Captivatingly shot with all the towering power of the IMAX process...educational and entertaining."
—Hollywood Reporter
"Under the ocean and on top of it, The Living Sea delivers a movie experience that gives you that swept-away feeling again and again. It's a terrific ride."
—The News Tribune, Tacoma
AWARDS
Nominated for a 1995 Academy Award® for Best Documentary Short
Inducted into the IMAX Hall of Fame, 2007
Gold Award—The Worldfest Houston
Gold Camera Award, nominated for Best of Festival—U.S. International Film & Video Festival
Certificate of Merit—The Chicago International Film Festival