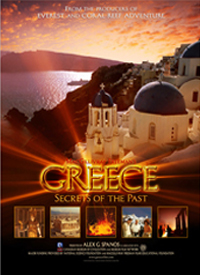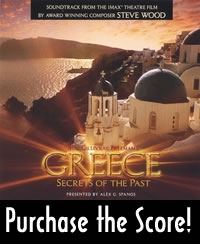 By MacGillivray Freeman Films
Narrated by Nia Vardalos
Music by Steve Wood

Travel to Greece on a sweeping archeological trip back in time. Whether digging for clues amid the ancient sands of Santorini or diving the waters of the Aegean Sea where a 2,000-year-old statue of Poseidon awaits discovery, Greece: Secrets of the Past makes history come alive on the giant screen as never before.
At the heart of the film's journey is Dr. Christos Doumas, an impassioned Greek archeologist who, inspired by his love of Greek culture, is working feverishly to piece together the puzzle of ancient Greece and better understand its influence on life today. Also playing a key role is Doumas' friend and fellow scientist, Dr. George Vougioukalakis, a volcanologist studying the devastating explosion on the island of Santorini in 1646 BC, which changed life in the Aegean Sea forever.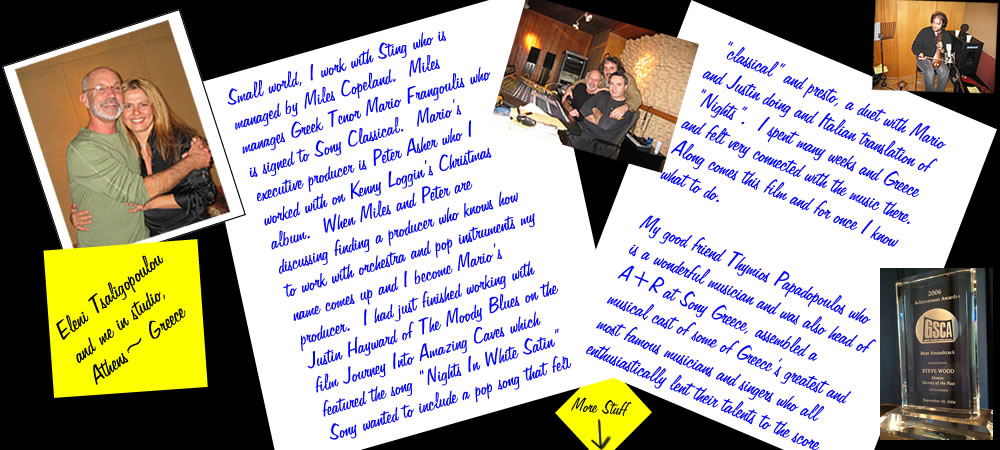 REVIEWS
"Gorgeously photographed…the timeless landscapes are breathtaking."
—St. Petersburg Times
"One of the most dazzling examples is the reconstruction of the Parthenon…it's easily worth the price of admission by itself."
—Seattle Times
"…breathtaking special effects and spectacular vistas of the Greek islands."
—Cincinnati Post
"Spectacular beauty"
—San Diego Union Tribune
"A tantalizing taste of archeology adventure"
AWARDS
The highest grossing giant screen 2D film of 2006
Best Film Soundtrack 2006—Giant Screen Cinema Association